Purchasing a gift for a significant other can be a difficult task, so we're here to make it a little easier for you! Check out these ten great BDSM gift ideas for your partner.
1.
Custom wooden gifts from BDSMCrafts.com. Above is a beautiful pegged dungeon gear organizer in style #4 with name & eyes, 60″ in clear finished oak and costs $89.00 (other styles available, prices vary)
2.
Or check out their selection of gorgeous custom "Red Bottom Paddles"! Customize with your own 17 word phrase for only $38. (other styles available, prices vary).
3.
BDSM charm bracelet with your choice of six charms from PureTNT.com. $50.00 (additional charms available or pick two charms and have them made into earrings for no extra charge!)
4.
Men's BDSM Symbol Ring from SymbolicTreasures.com, sterling silver. $75
5.
Of course, you can always check out ASI's line of "Keep Calm" shirts, only $26.95!
6.
Of course, there's no better gift for your slave, submissive or pet than a collar! ASI offers a gorgeous leather collar by Dirty Devil Lingerie for just $27!
7.
This classic bondage book by Two Knotty Boys is a great gift for anyone who wants to learn a few new tricks or brush up on their rope skills.
8.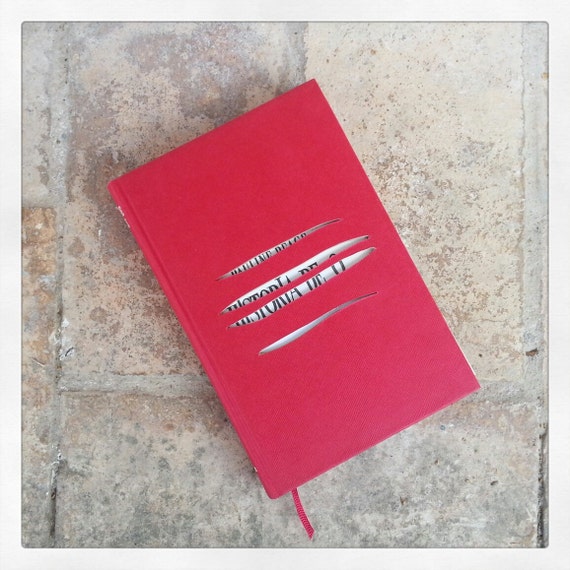 A journal is always a great gift! It's the perfect place for a bottom to write down their worries, for discipline entries or to keep track of tasks. This handmade journal featuring the cover of "Historia de O" (The Story of O) is a beautiful pick! You can always make a journal, give your Top an old, filled journal or find another journal that features something significant for you and your partner.
9. Time with YOU! I think this is the best gift anyone can give their partner. Set aside some special time with you and your significant other doing something you both enjoy. It doesn't have to be BDSM related. You can even make (and I know this is kind of cheesy, but still adorable) kinky coupons for your partner to redeem!
10. BDSM equipment is always a good fall back option. Find a toy you think they might enjoy or that they've been hinting at wanting. If all else fails, have them create an online wishlist that you can browse and pick from. This allows you to still hold onto to some of the mystery when picking out a gift, but guaranteeing they will still enjoy what you give them!